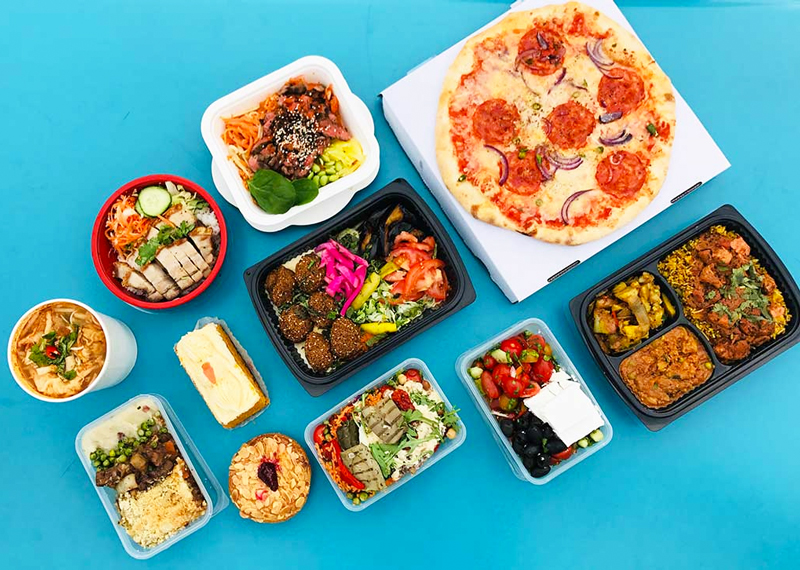 APRIL 3, 2021 | NUTRITION
Nutrition Month 2021
Good for You! Dietitians help you find your healthy.
---
Some Background on the Nutrition Month 2021 Theme by Our Registered Dietitian
Each year, March is celebrated as Nutrition Month by Dietitians of Canada. The theme developed for this Nutrition Month is "Good for You! Dietitians help you find your healthy". It centres on the idea that healthy eating looks different for everyone, and emphasizes that culture, food traditions, health conditions and personal circumstances all influence healthy eating.
Here is what our Food Services Registered Dietitian, Tarini Bidaisee, MAN, RD, has to say about the theme for this year!
---
"This theme resonates with me as I realized quite early on in my career path that there is no one-size-fits-all approach to health, and that nutrition strategies must be tailored to suit individual circumstances. It is also reminiscent of the definition of health by the World Health Organization (WHO) as a state of complete physical, mental and social well-being, and not just the absence of disease.
A healthy eating pattern is one that supports all these parameters of health and encourages an overall positive relationship with food. As a result, it is important to also recognize the art of healthy eating, as it extends beyond science. Healthy eating is not only influenced by nutritional requirements; your personal circumstances, preferences, culture and food traditions also play significant roles.
Undoubtedly, a healthy eating pattern is one that is physically nourishing, providing adequate nutrients to support optimal functioning. Nutrients are distributed across a variety of foods, so including more variety likely means obtaining more nutrients. Having an overall well-balanced diet, rich in nutrient-dense foods is key to achieving ideal health and reducing the risk of disease.
By all means, healthy eating also includes occasional treats without feelings of guilt. In the case of specific health conditions, a more specialized approach to diet may be necessary depending on relevant clinical factors and nutritional requirements. In addition, when making recommendations, dietitians also consider other personal circumstances such as physical and financial access to food, and recognize that healthy eating can have various representations depending on available resources.
Our culture and food traditions, which help to define who we are, can also strongly influence our food choices. Culture should be embraced for enabling the diversity of healthy eating, and it should be emphasized that all cultural foods and food traditions can fit into a healthy lifestyle. Being from Trinidad and Tobago, a country recognized for its deep-rooted multiculturalism, and consequently, its diverse cuisine, I particularly value the contribution of culture and food traditions to identity.
I am also often reminded of the importance of food traditions and their role in health through my regular interactions with our diverse student population at the University of Toronto. Being able to participate in meaningful food traditions and celebrations can certainly promote mental and social health and well-being. As a dietitian, I enjoy making recommendations that support health while taking these factors into consideration.
We should also be wary of the plethora of nutrition misinformation on the internet and social media, as it is easy to be misled by available content. The promoted fads and trends may seem convincing but are often overly restrictive, counterproductive and impractical in the long term, and are not supported by scientific evidence. When making important decisions around health and nutrition, it is important to seek evidence-based advice from nutrition professionals such as registered dietitians who can help you find your personalized version of healthy eating.
At the end of the day, the way we eat should be nourishing and enjoyable. By considering the multiple influences on healthy eating, we can develop eating patterns that best support our unique requirements. Furthermore, taking this approach can help to foster all aspects of health, and can help to keep us happier in the long run!"
---
Have questions about nutrition and healthy eating?
Reach out to Tarini via email at dietitian@utoronto.ca or on Instagram @uoftdietitian.
Use #FindYourHealthy or #NutritionMonth to find more tips!
Related