August 2, 2023
Food Services Is Going Cashless
Starting Tuesday, August 8th, 2023, most Food Services retail and dining locations at the University of Toronto St. George Campus will no longer be accepting cash payments.
The accepted forms of payments at our cashless locations will be:
TBucks
A common form of campus currency used at dining halls and retail locations across campus. Bonus! Save 5% on retail* and dining hall meal purchases.
Food Services Meal Plans
The meal plan dollars used at dining halls and retail locations across campus. Dollars in your account are deducted when you make your purchases. Bonus! Meal purchases are tax-exempt when you pay with dining dollars.
U of T Mobile Order App
Now order and pay in advance at select locations on campus. Pay using dining dollars, TBucks, debit or credit. Bonus! Get access to limited-time-only specials.
Credit / Debit Cards
All locations accept credit and debit cards – including dining halls.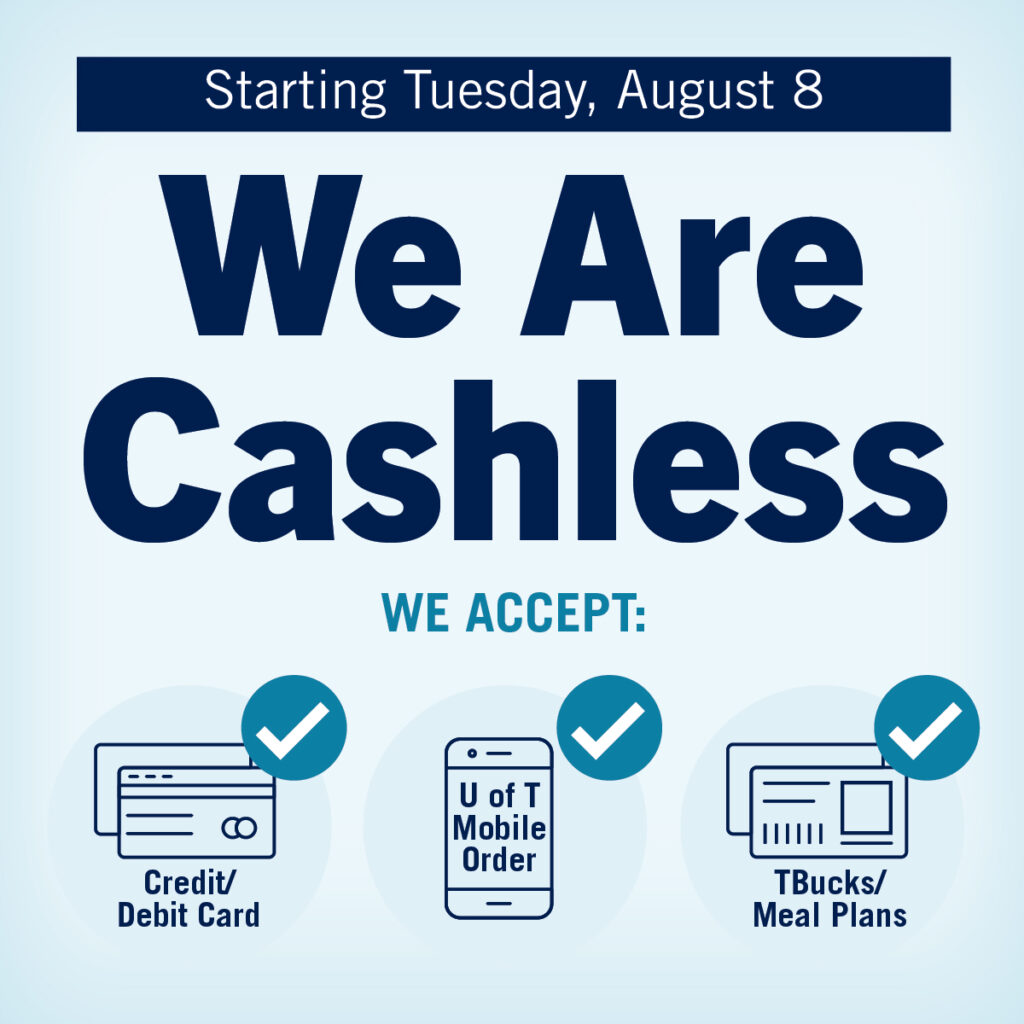 ---
The following Food Services retail and dining locations are going cashless:
MSB (Medical Sciences Building).
Sidney Smith.
Chestnut Dining Hall.
New College Dining Hall.
Campus One Dining Hall.
Please note that cash will still be accepted at Robarts Library until further notice.
Food Services appreciates your support and cooperation as we implement this policy change. Going cashless will help the Food Services team provide you with a faster and more convenient experience at checkout. It will also help us create operational efficiencies that enable us to focus on quality and customer service.
*The 5% discount does not apply at Tim Hortons, Starbucks, or The Second Cup.
Related