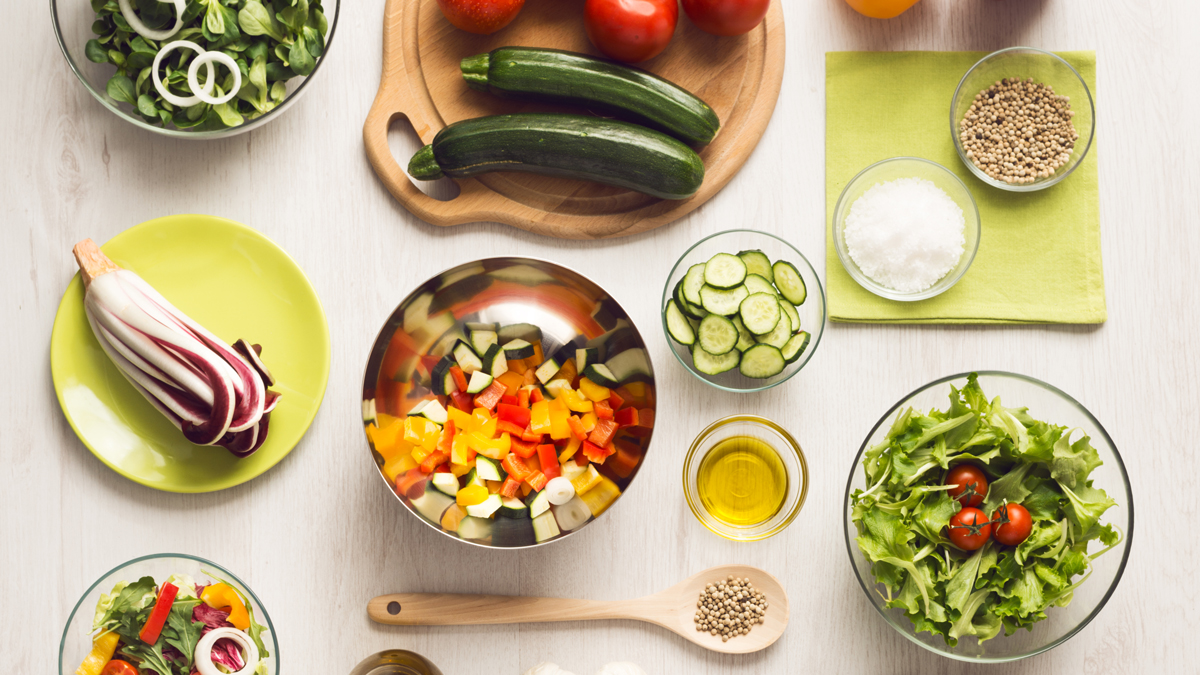 Executive Sous Chef, Chestnut Residences
Chef Olivia Boutilier
Chef Olivia started her career by apprenticing under the Executive Chef of the Westin Prince Hotel, Chef Hans-Ulrich Herzig, from 1998 to 2001.
Following her apprenticeship Chef Olivia joined Executive Chef Jaco Lokker's team at the University of Toronto's Chestnut Residence (formerly the Colony Hotel) in 2001 as a Sous Chef where she works to this day.
Simultaneously from 2005 to 2010, Chef Olivia worked at the Four Seasons Hotel in Toronto under the esteemed Executive Chef Lynn Crawford until 2006 and Chef Robert Bartley thereafter.
Q & A with
Chef Olivia
How did you initially become interested in cooking, and why did you become a chef?Everybody in my family always cooked. Both grandparents on both sides and my father was a chef so I've always been around food and cooking. Sunday dinner at my grandmother's house was a big event. At least 30 people would be there so I would always love helping my grandparents cook and would learn a lot from them. Also, when I was in high school I took cooking classes and was offered an apprenticeship, that's ultimately why I became a chef.
Who has been your biggest influence?My entire family had a big influence on why I wanted to become a chef. There's no one person I can pick out of them that influenced me the most because growing up around a family that loves to cook, simply made me love to cook as well.
Chef Jaco has also had a big influence on my career. I've been with the University for 15 years and the entire time I've worked under him. He is constantly pushing me and encouraging me to be better so even after 15 years I'm still growing both as a chef and a person.
What are your standards as a chef, such as sustainability?I believe more people should embrace local, fresh ingredients because it's such a simple thing to do and the change in taste and quality is obvious. I like to cook things from scratch, which is something I feel most people do not do anymore. All ingredients, and even entire meals, come frozen or in powdered form nowadays and while it is easier to cook using those ingredients, you're sacrificing taste, quality and valuable nutrients. You're also missing out on being able to buy from local Ontario farmers, something I really value doing because I believe in supporting small, local businesses whenever I can.
How does this impact your menu development?I try to find locally sourced, seasonal ingredients to include in the menu because people are always looking for a healthier source. They are trying to get away from the burgers and fries and pizza, they want to eat more grains, and legumes, and healthier options. The reason more people do not make the change themselves is because they think switching to healthier foods will either be too expensive, it won't taste good, or it will take too long to make. We hope that we can show people that cooking with fresh, local, healthy food is worth the change.
What is your personal cooking style?I like everything, and like I said, especially cooking from scratch. I can cook at work for a full day and go home and still want to cook. My husband has a huge influence on what I cook. He is blind, so for me anything that passes through my hands must be full of flavour so the dish speaks for itself. The presentation of the food isn't that important to me, it's all about what the food tastes like in my opinion.
What do you enjoy about working at the University?I enjoy everything. This is my home away from home. I like the students and I've built a familial bond with my co-workers because we've all worked together for so long. We have a good time when we work no matter how busy it is. I'm always excited to come to work. I don't drag myself around before my shift, sad that it's going to be a busy day; I look forward to being busy and challenged.
Bonus: What is your favourite dish to make?Perogies. My Nana always made them so I have fond memories of that. I also have an aunt who is 101 years old and every Christmas we sit down, peel potatoes, roll dough, fold perogies and I listen to her stories. There's nothing better.
Want to learn more about Chef Olivia?
Check out other articles and interviews featuring our campus chefs: